Systematic intervention strategies that treat the whole you.

Program Overview

In keeping with our mandate, our modular programs are designed for maximum impact, convenience, & affordability. 

The framework includes a 3-pronged approach:

education & skill building



COUNSELLING & EXPRESSIVE ARTS:

We currently offer counselling services to all ages, in individual, family, and group formats. Choose from traditional verbal approaches, or augment with an arts-assisted one. You can throw yourself into a themed Workgroup, or wade in slowly during an Open Studio session with an optional Therapeutic Debrief. If you're not sure which direction to take, as us about your FREE 30 minute consultation. There are several options available for your budget & time constraints. Please refer to 
FEES & REGISTRATION
 for more information. 
Your questions are most welcome!

THE OPEN STUDIO:

We offer a series of modules in Fine Art that covers the foundations in drawing, painting, creativity & composition, colour theory, mood and meaning making, and self-directed projects. Experiences are sold in blocks of 8, 16, and 24, and are ongoing with continuous intake. Please refer to 
FEES & REGISTRATION
  for more information.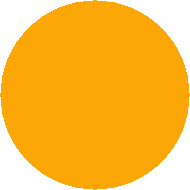 New to art 

as therapy?

Call or email to request an introductory art therapy experience.

OTHER SERVICES:

custom workshops for staff development or professional days

presentations and seminars

support for staff and caregivers experiencing Compassion Fatigue

creating a trauma-informed workplace.