CLASSICAL FINE ART INSTRUCTION

Learn to draw and paint like the Masters! 

Our experienced artist-instructors teach the building blocks of fine art found in the classical works of Art History. 

Beginning with drawing & painting, you will progress through a series of modules including colour, creativity, composition, & technique, designed to equip you as either a professional artists or enthusiast, alike. 

Our brain-based approach sets us apart in that it is designed to work with the body's built-in visual language system, resulting in seamless expression that will seem to flow from your fingers. 

Choose from stand-alone modules for a quick art retreat, or a convenient package designed to work with your schedule & budget. Classes are ongoing, and continuous-intake. 
Start today!


EXPRESSIVE ARTS THERAPY

Imagine if you could write a whole new life story.

What would your life look like if you utterly believed in you and that you were truly worthy of your dreams? Can you put a name to what holds you back?

From the beginning of time, making art has been central to the processes of learning, healing, and growing as a community. It has been a means for developing and sustaining purpose and meaning. Somehow, we have lost touch with this valuable resource as painful stories become the patchwork of our daily lives.

Trauma-informed Brain-based solutions offer hope.

Traditional talking therapies are great for changing what you may think about your experience, but they often do not get to the heart of what you feel about it. For those with developmental difficulties, talking therapies may not even be an option. 

Trauma-informed art therapies provide brain-based solutions that target the parts of your brain responsible for managing how you experience and relate in this world. Only when you can access this part of your knowing can you begin to make complete sense of past hurt and trauma. For those who care for individuals experiencing difficulty, art can be a means of coping and retaining much-needed relief and encouragement.

At Shabui Studios, you will meet caring, experienced clinicians, who are trauma-informed, and share in a holistic and results-based approach to rewriting your life story- whether you are the survivor or the caregiver of one. You will feel at home in our bright, sunny studios, as you experience opportunities to discover what you want from life, and what stands in the way.

If you've tried and failed 100 times, then you're as wonderful as the rest of us, and this is definitely the place for you! 

Choose from several modular formats to work with your schedule and budget. 
Phone, text & Skype services are available on special arrangement.
Body, Mind, Spirit, and Community.

Systematic intervention strategies that treat the whole you.

Ending the generational pain of domestic violence and abuse.

               When it becomes unspeakable...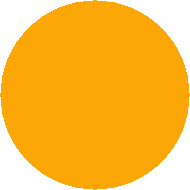 things you need to know to heal your life!

 PLUS...

Rules for the Road

Welcome! This site has been written to help you create a strategy to end the pain of trauma in your life and that of your loved-ones. 

Emotional trauma has many sources, and is rarely confined to the original victim. More often, numerous generations are affected, resulting in divorce, single parenting, addiction, depression, loss of children, and more violence. Multiple attempts at therapy can actually cause us to become even more stuck, as changes in one area of life impact other areas of life in unexpected and baffling ways. Instead of peeling the onion of emotional trauma, we can actually add layers, and the effects of this can be seen for decades.

Here you will find solutions for a variety of trauma-related issues that are brain-based, and effective at cutting through the confusion of complicated or failed attempts to feel better. 

Whether you are the person seeking help, or you are the 

caregiver of someone needing it, read on to learn how something as natural and fun as art making can be used to change lives and stop the pain.